3:45 pm
[ajsmith]

visual adventures of albini
i_am_gill
drew this about me!!!!!!!!!!!
IT'S ALL TRUE!!!!! though 2 days ago I couldn't remember what sex I was!!!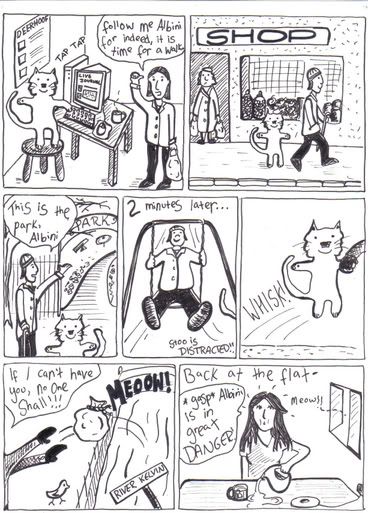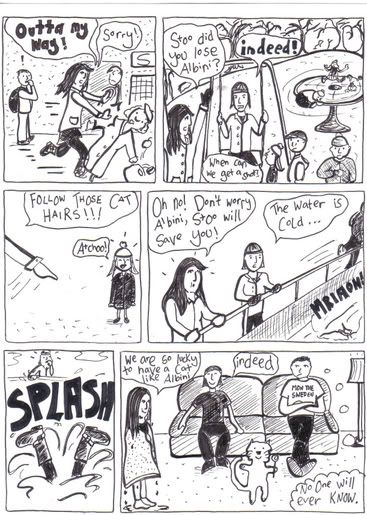 10:01 pm
[ana_saba]

albini on film
Miaow!
Christmas was really good,
maginerygirl
bought me a gorgeous pink collar! Which you can see me wearing in
(
these pictures
Collapse
)
Lots of people came to visit me at Christmas and stroke my back and give me belly rubs. I liked it.
dancingllama
accused me of being an emo cat so I'm going to shit in his *WARDROBE* to teach him a lesson!